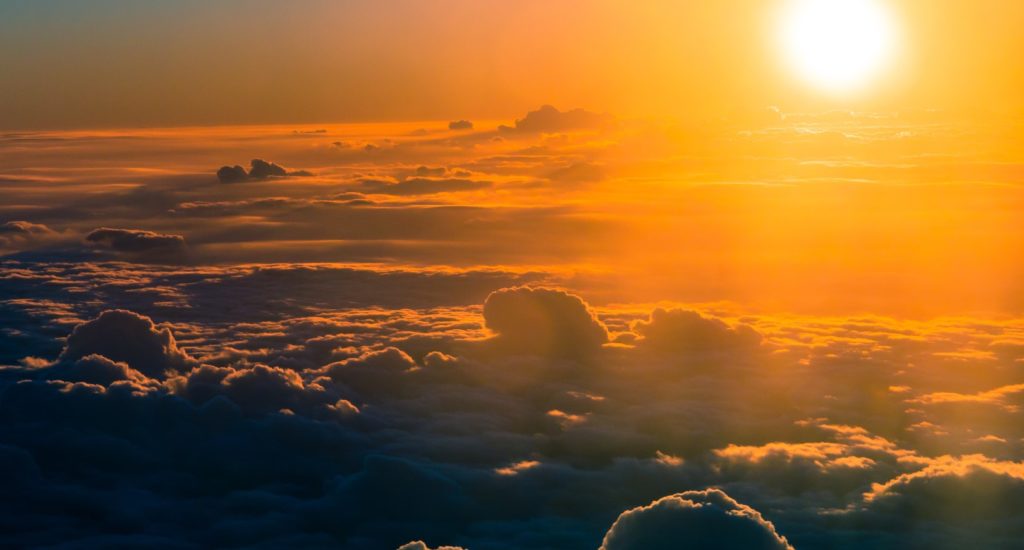 Day 1
Fly to Santiago overnight.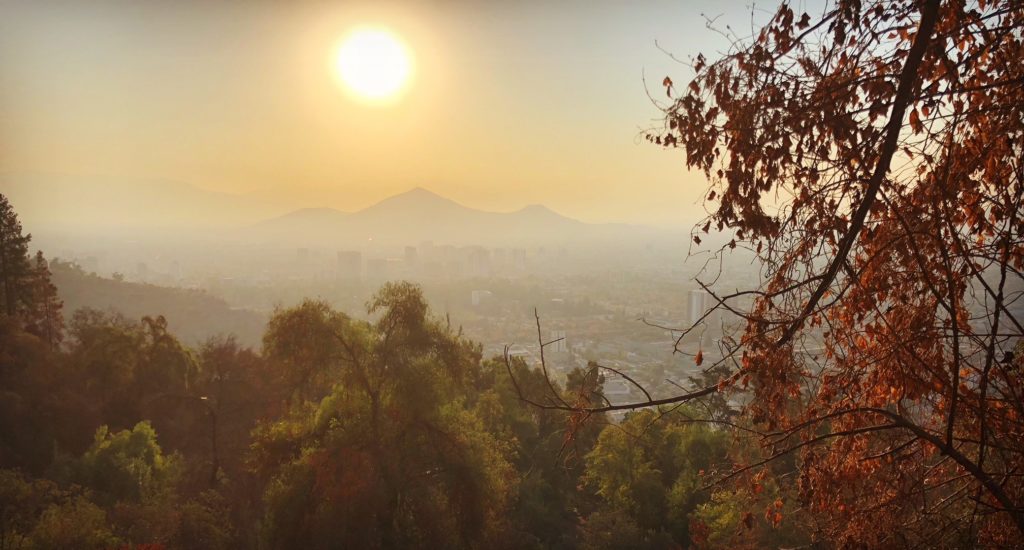 Day 2
Welcome to Chile! You'll be greeted by our friendly representatives and transferred into Santiago, a fascinating city full of history, impressive architecture and leafy parks.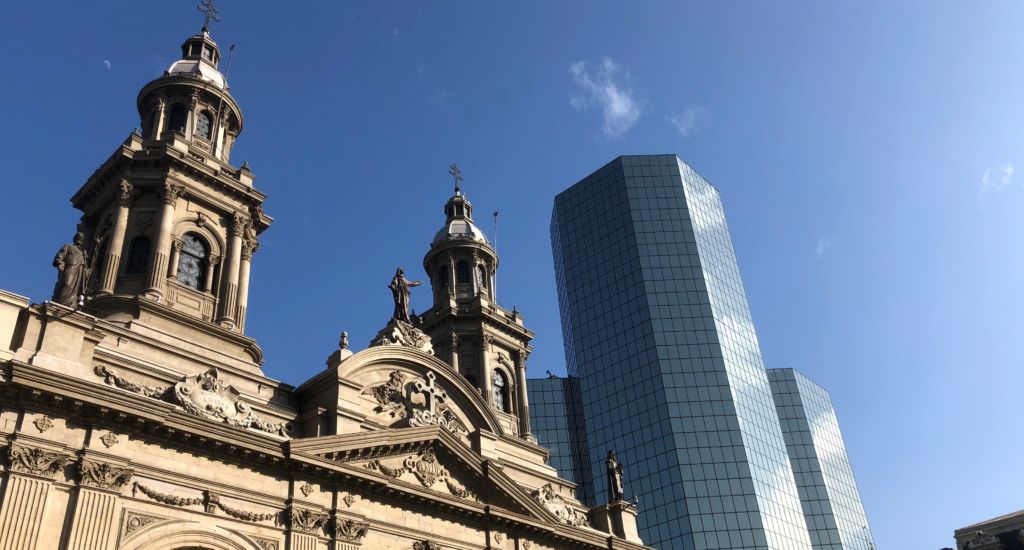 Day 3
Explore the vibrant city of Santiago with an eye-opening historical walking tour. This shared excursion gives a fact-based perspective on Chile's recent turbulent past, providing details of the events that triggered the military coup in 1973 and explaining in detail how the dictatorship has shaped this politically complex country.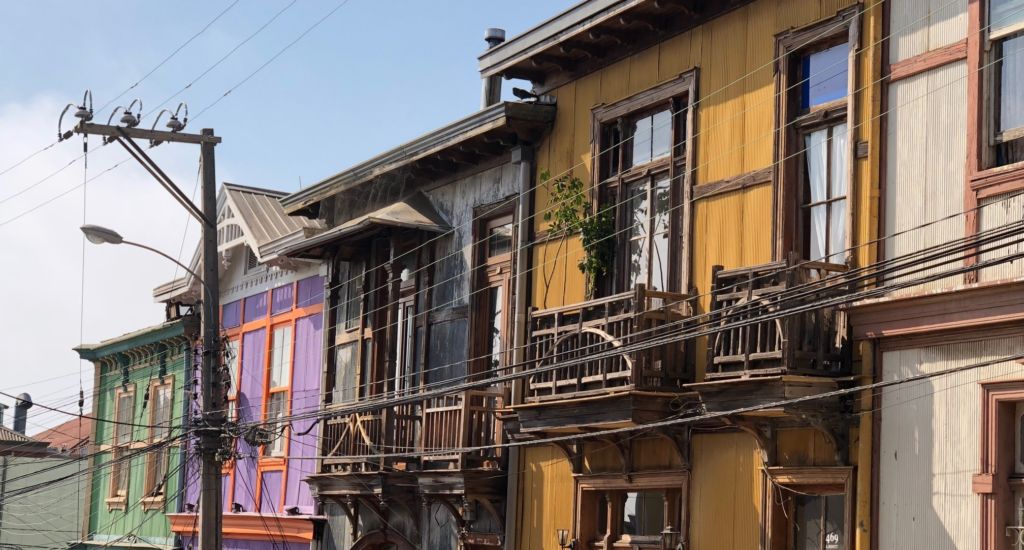 Day 4
Today you'll travel out to the vibrant town of Val Paraiso, a once prosperous town on the trade route around Cape Horn. Explore the colourful hills and history of this fascinating town.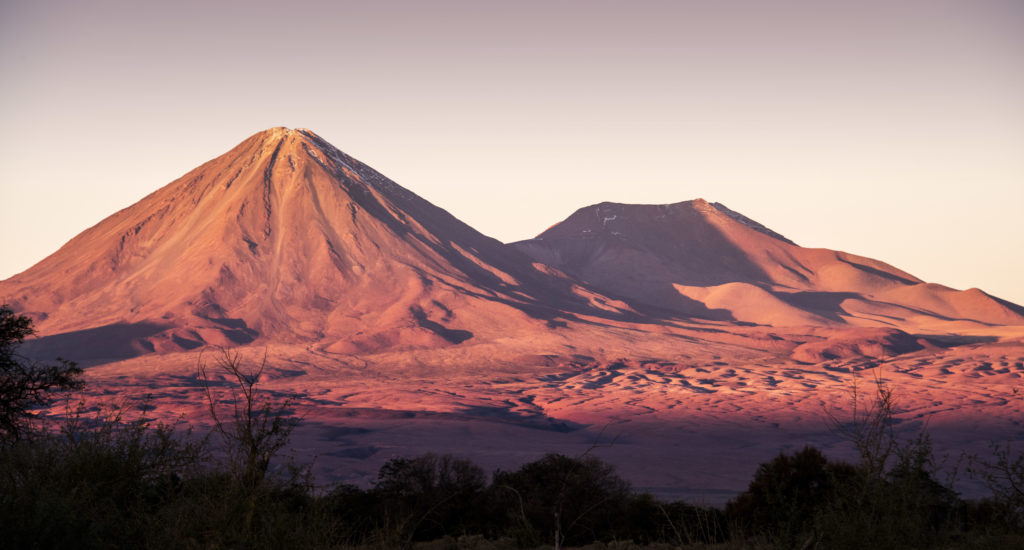 Day 5
Fly to Calama and you will be transferred to the small town of San Pedro de Atacama, where you'll stay for four nights.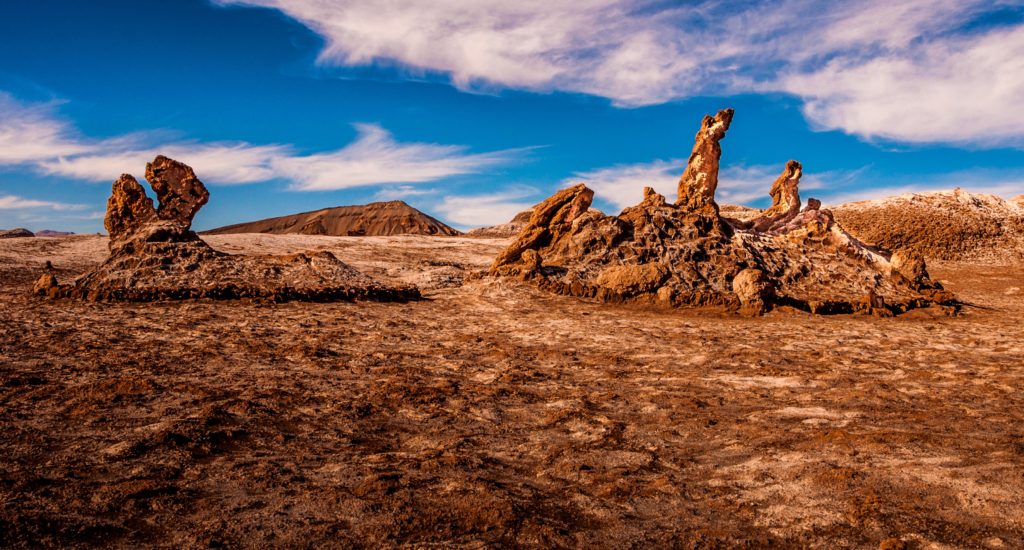 Day 6
Explore the Atacama Desert. Perhaps visit the spectacular Moon and Death Valleys, followed by dinner in a restaurant in the charming adobe clay town of San Pedro de Atacama.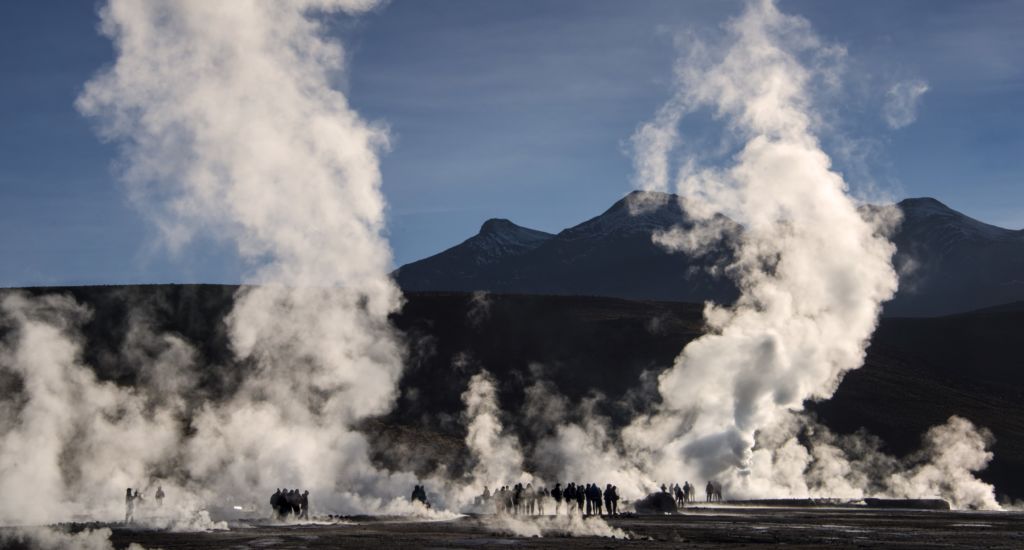 Day 7
Explore the Atacama Desert. Options include sunrise trips to the Taito Geysers and bubbling mud pools, imposing volcanoes and ancient petroglyphs carved into the mountains.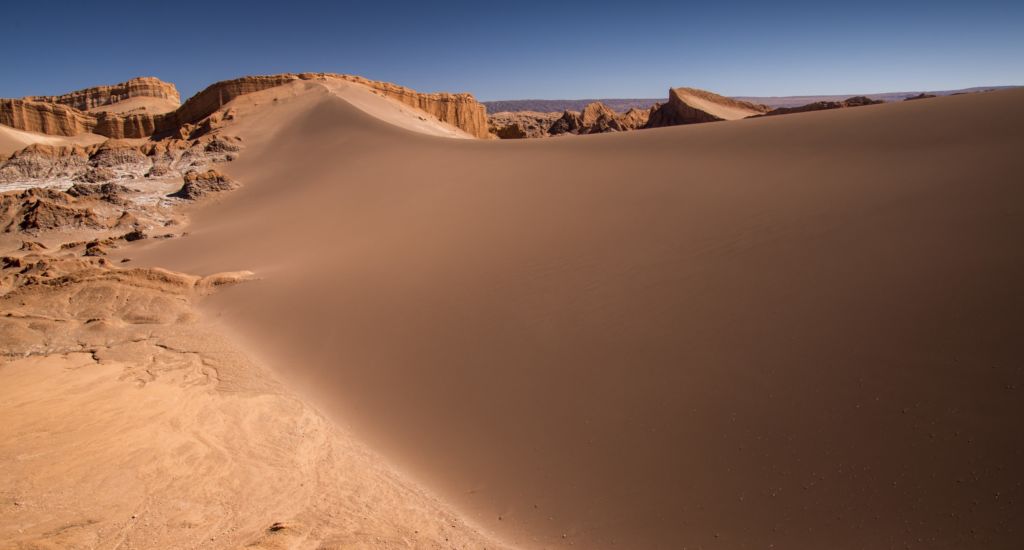 Day 8
Explore the Atacama Desert.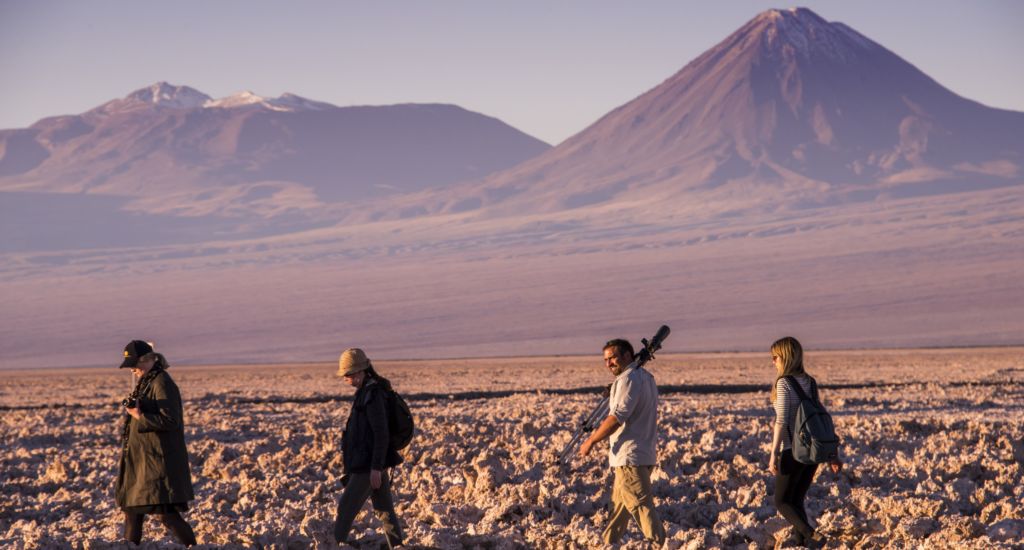 Day 9
Fly to Santiago and connect onto your international flight home.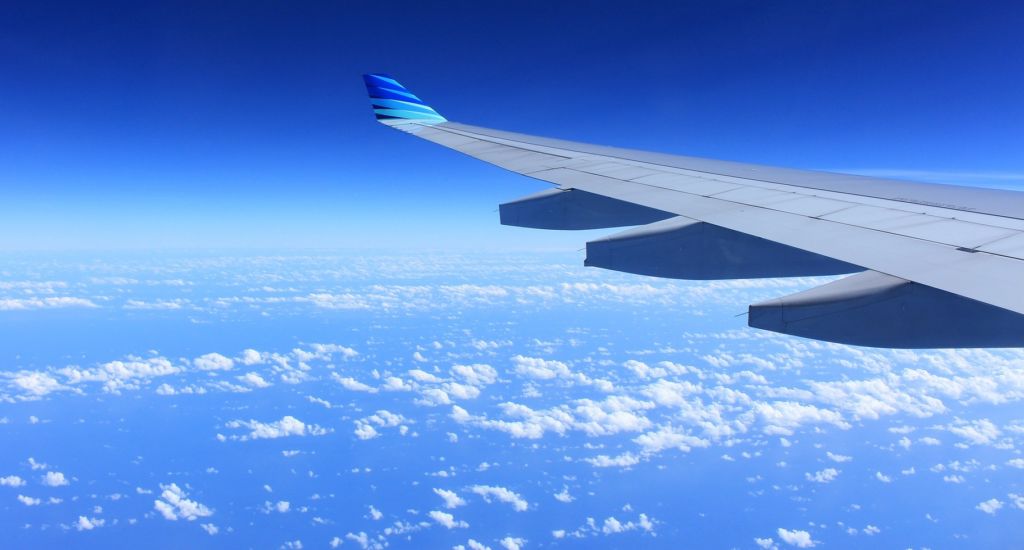 Everything we do is tailor-made; our itineraries are just suggestions to give you an idea of what is possible. Please contact us so we can tailor the perfect holiday exclusively for you.
Focusing on the spectacular landscapes of the vast Atacama Desert, this adventurous ten day trip will allow you to see the highlights of Santiago and Chile's desert region in a relatively short space of time. The trip begins with a few days to catch your breath in a leafy neighbourhood of Santiago, a cosmopolitan city full of fascinating architecture and history, set against a dramatic mountain backdrop. Spend a day exploring the city on foot, and the following day take a trip to the colourful port town of Valparaiso, where you'll learn about the history and former grandeur of this once prosperous town. Next fly up to the small town of San Pedro de Atacama to experience one of the driest desert landscapes in the world, with its sweeping dunes, eerie geological rock formations and active geysers, which spurt columns of steam up to twelve metres into the desert sky.
1 night on plane – 3 nights Santiago – 4 nights Atacama Desert – 1 night on plane